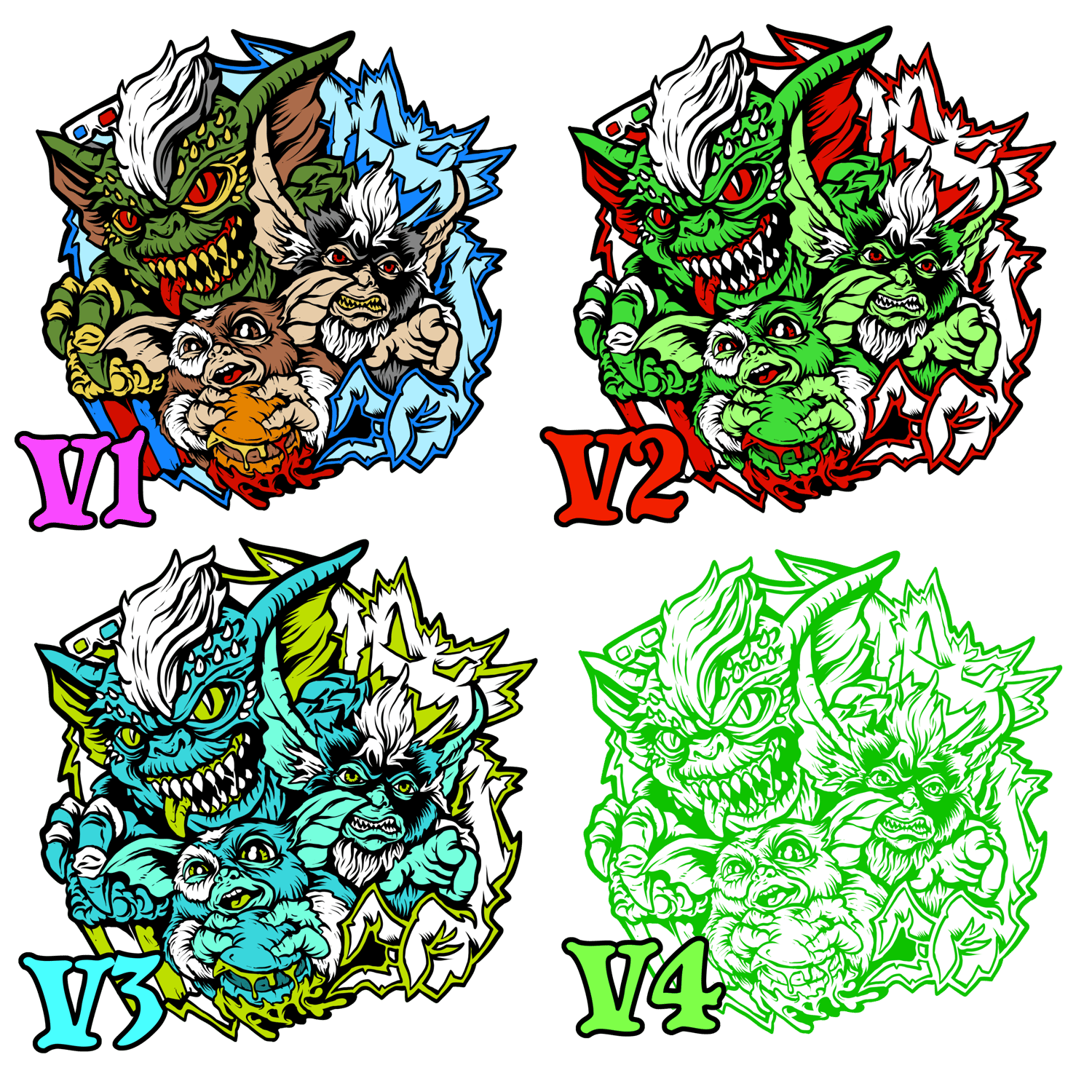 Second Run!
Do you like movies about pets, but can never bring it upon yourself to get one because you lack the skills to keep a breathing thing alive?
Well sweeeeeeeeeeeeeeet, heres a pin!
Feed it? Clean it? Keep it out of the light?
Forget doing that dumb shit.
This pin has no heartbeat so no reason to worry your gorgeous face off!
80 - V1 Gremlin Gumbo
25 - V2 Stocking Slasher (Glitter & Glow in the dark)
20 - V3 Pizza Box Parasite
15 - V4 Toxic Tater (Green Plated Full Glow)
Info:
2 Inch soft enamel pin
Electro Black Plating
Numbering laser engraved on back
2 Rubber clutch
Comes in resealable bag, with backing card